Cocking, Loading and
the Back Foot
---
As a leading research sports science and past chairman of the USTA Sports Science Committee, Dr. Ben Kibler has been studying the literature on the serve as well as filming, studying, and evaluating players for years.
In this second article in the series, Ben explains the differences between cocking and loading and kinematics and kinetics. How does this relate to technique for most players? By explaining how the back foot works in terms of the motion and the forces, and specifically the role of the back foot in creating rear hip acceleration. Why are foot back and foot up stances preferable to foot forward? And how does this question relate to body rotation.
Click Here
---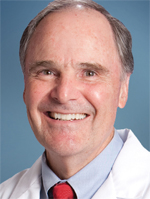 Dr. Ben Kibler is an orthopedic surgeon and Medical Director at the Lexington Clinic Sports Medicine Center, in Lexington, Kentucky. He is the Sports Medicine Advisor to the Professional Tennis Registry and also the Women's Tennis Association. Ben is currently working with WTA tour officials and coaches on a study of women's professional serving. Ben is a member of the USTA Sports Science Committee and was a founding member, and is Past President, of the Society for Tennis Medicine and Science. In 1998, he received PTR's Stanley Plagenhoef Award for his work in sport science. In 2009, he received the International Tennis Hall of Fame Educational Merit Award.
---
Let's Talk About this Article!

Share Your Thoughts with our Subscribers and Authors!

Click Here
---
Contact Tennisplayer directly: jyandell@tennisplayer.net
---
Copyright Tennisplayer 2018. All Rights Reserved.