Coaching is a Sacred Responsibility
Dick Gould
---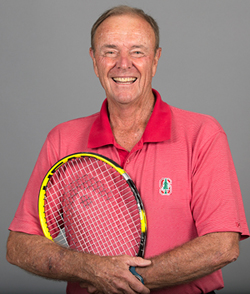 Thanks to the extraordinary response and generosity of 83 percent (166) of my players, I'm confident now that I am prepared to provide some answers to questions posed by two long term supporters, Jack Gifford and Matt Knoll: "How did we win so many championships, and why did we perform so well in the big moments?"
Reading all of what the players had provided in order to select responses that might suggest a better answer than the one I had originally offered--simply, we had the best players.
I was astounded to find so many different examples, detailed in this book, in which a player described what he felt was the key to our achievements. My conclusion now is that there is no one single answer, but rather many ingredients that went into our success.
The ingredients of our "secret sauce" centered largely around our recruiting and culture, and my particular style of leadership. Each of these ideas consisted of a wealth of satellite ideas, all of them important. The responses below seem to best summarize the most important answers to these two questions:
According to Mike Bryan, class of 2000, who has won more Grand Slam doubles championships than anyone in the history of the game:
"I feel the unique culture of class and greatness helped create a magical atmosphere that produced remarkable results. It came from a deep respect for the history that had been created and the high bar of excellence that was expected to be maintained.
Want to study the rest of this article?
Click Here
to Subscribe!