The Swinging Volley and the
Future of Attacking Tennis
John Yandell
---
Novak Djokovic did it at Wimbledon. So did Andy Murray and Roger Federer. But no commentators seemed to notice. I am talking about serving and then hitting a swinging first volley for a winner.
Is the swinging volley a situational shot in the pro game? Or is the basis for the reinvention of attacking tennis?
The swinging volley has been around for decades. Andre Agassi hit it. Martina Hingis hit it. John McEnroe claimed to have invented it.
Serena and Maria Sharapova regularly hit swinging volleys off both sides. Eugenie Bouchard swings on virtually all midcourt volleys.
At Indian Wells in 2015 I saw Philip Kohlschreiber hit a swinging backhand volley for a winner. Both Roger and Novak hit numerous swinging volleys in the final. Most of the other men's players also hit them, even Rafael Nadal.
I believe that pro tennis is at a tipping point. The swinging volley is going revitalize the attacking game, including the addition of a radical new form of serve and volley.
Want to study the rest of this article?
Click Here
to Subscribe!
---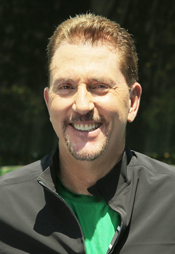 John Yandell is widely acknowledged as one of the leading videographers and students of the modern game of professional tennis. His high speed filming for Advanced Tennis and Tennisplayer have provided new visual resources that have changed the way the game is studied and understood by both players and coaches. He has done personal video analysis for hundreds of high level competitive players, including Justine Henin-Hardenne, Taylor Dent and John McEnroe, among others.
In addition to his role as Editor of Tennisplayer he is the author of the critically acclaimed book Visual Tennis. The John Yandell Tennis School is located in San Francisco, California.
---
Let's Talk About this Article!

Share Your Thoughts with our Subscribers and Authors!

Click Here
---
Contact Tennisplayer directly: jyandell@tennisplayer.net
---
Copyright Tennisplayer 2018. All Rights Reserved.