College, the Army, Marriage,
Japan, Jimmy Boy
Nick Bolletteiri
---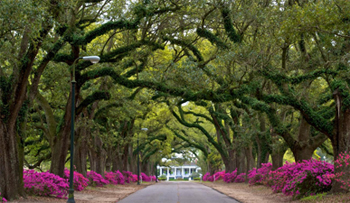 Even though I was a pretty darn good quarterback and might have played on a few small college teams, my dad had other ideas. At Fordham University, his professors were Jesuit priests who valued learning, and he wanted me to have a good Catholic education.
He became good friends with a priest there named Father Colkin who, among his other duties, was in charge of intramural sports. In one of their conversations, Father Colkin mentioned that he was being transferred to Spring Hill College in Mobile, Alabama, a small school of 1,500 students.
He was going to be the athletic director there and promised my dad that if he sent me to Spring Hill, he would make sure I took part in the sports activities, although they only had intramural football.
Want to study the rest of this article?
Click Here
to Subscribe!
---
Let's Talk About this Article!

Share Your Thoughts with our Subscribers and Authors!

Click Here
---
Contact Tennisplayer directly: jyandell@tennisplayer.net
---
Copyright Tennisplayer 2018. All Rights Reserved.