Tennisplayer Staff
---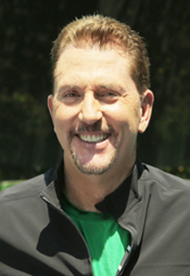 John Yandell Editor
John Yandell is the Editor and Founder of Tennisplayer.net. Over a twenty year career, he has been a leading force in the creation of new teaching and educational resources in tennis, including a series of highly regarded instructional books and videos. His high speed filming projects for Tennisplayer and Advanced Tennis Research have created the resources that take our understanding of the game to a new level. John has done personal video analysis for hundreds of high level competitive players, including Justine Henin-Hardenne, Taylor Dent, Gabriela Sabatini, and John McEnroe, among others. A cum laude graduate of Yale University, he also did graduate study at the PhD level in both history and religious studies. The John Yandell Tennis School is located in San Francisco, California.
---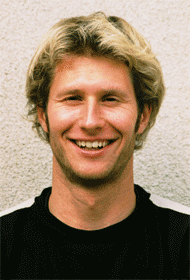 Giancarlo Andreani Associate Editor
Giancarlo Andreani is a Northern California teaching pro, coach, and competitive player. A native of Switzerland, he fell in love with tennis at the age of 6, and modeled his game based on his study of the great Andre Agassi. In addition to holding a Swiss national ranking, Giancarlo is the former #1 college player at Dominican University in San Rafael. California. He has also been ranked numerous times in the Northern California Men's Open division. As a video editor at Tennisplayer, he has been instrumental in the creation of our Stroke Archive. He has also provided direct input to all areas of the site from the perspective of a serious player and passionate student of the game.
---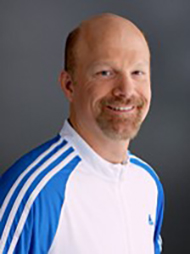 Sean O'Neil Associate Editor
Sean is a retired teaching professional with more than 40 years of coaching experience. Before having multiple neck surgery's, Sean was certified by both the USPTA (Elite Professional) and PTR (Professional) and taught at some of the most prominent country clubs in the Washington D.C. area. Sean attended the University of Maryland with a major in Kinesiology which led to a keen interest in the biomechanics of stroke production. Having taught all levels of the game, Sean continues to spend time learning about the complexities of the game. Tennis is his lifelong passion and he still continues to have a thirst for knowledge.
---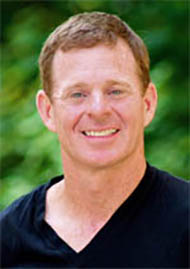 George Zink Director of Marketing
George Zink is a master tennis professional with over 25 years of teaching experience. After competing on the ATP Future Tour, George won 9 national championships in singles and doubles, and has coached junior players who have won 5. A former college coach at Franklin and Marshall, George has managed clubs with large teaching staffs and also owned gyms in Pennsylvania and Florida where he exponentially expanded membership. Over the last 15 years, thousands of junior players have attended his GZ Tennis Camps. Based in Bradenton, Florida, George has two children who are currently highly ranked national juniors.
---