Tennisplayer Staff
---
John Yandell
Editor

John Yandell Editor
John Yandell is the Editor and Founder of Tennisplayer.net. Over a twenty year career, he has been a leading force in the creation of new teaching and educational resources in tennis, including a series of highly regarded instructional books and videos. His high speed filming projects for Tennisplayer and Advanced Tennis Research have created the resources that take our understanding of the game to a new level. John has done personal video analysis for hundreds of high level competitive players, including Justine Henin-Hardenne, Taylor Dent, Gabriela Sabatini, and John McEnroe, among others. A cum laude graduate of Yale University, he also did graduate study at the PhD level in both history and religious studies. The John Yandell Tennis School is located in San Francisco, California.
Email: jyandell@tennisplayer.net
---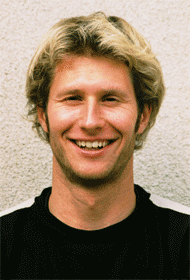 Giancarlo Andreani
Associate Editor

Giancarlo Andreani Associate Editor
Associate Editor Giancarlo Andreani is a Northern California teaching pro, coach, and competitive player. A native of Switzerland, he fell in love with tennis at the age of 6, and modeled his game based on his study of the great Andre Agassi. In addition to holding a Swiss national ranking, Giancarlo is the former #1 college player at Dominican University in San Rafael. California. He has also been ranked numerous times in the Northern California Men's Open division. As a video editor at Tennisplayer, he has been instrumental in the creation of our Stroke Archive. He has also provided direct input to all areas of the site from the perspective of a serious player and passionate student of the game.
Email: gandreani@tennisplayer.net
---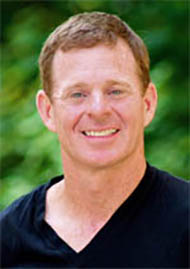 George Zink
Director of Marketing

George Zink Director of Marketing
George Zink is a master tennis professional with over 25 years of teaching experience. After competing on the ATP Future Tour, George won 9 national championships in singles and doubles, and has coached junior players who have won 5. A former college coach at Franklin and Marshall, George has managed clubs with large teaching staffs and also owned gyms in Pennsylvania and Florida where he exponentially expanded membership. Over the last 15 years, thousands of junior players have attended his GZ Tennis Camps. Based in Bradenton, Florida, George has two children who are currently highly ranked national juniors.
Email: georgezink@tennisplayer.net
---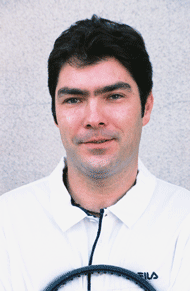 Greg Ryan
Associate Editor

Greg Ryan Associate Editor
As Associate Editor for Tennisplayer, Greg Ryan is responsible for helping to create the Stroke Archive, as well as lending his expertise and input to all aspects of the editorial process. Greg is completing his masters in kinesiology at San Francisco State University, directed by noted biomechanist, Dr. Robert Schleihauf. His thesis describes the groundbreaking results of a non-invasive, quantitative analysis of elite servers. Greg has been a player, coach, and professional student of the game for twenty years. He first learned to play tennis by studying video of great John McEnroe. In addition to his work with Tennisplayer, Greg has worked with John Yandell for the past 4 years as a researcher and data analyst for Advanced Tennis Research in San Francisco, California.
Email: gryan@tennisplayer.net
---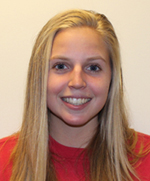 Haley Thoresen
Videographer

Haley Thoresen Videographer
Haley Thoresen played tournament junior tennis and high school team tennis in Ohio. She spent two years training in Florida and playing on the ITF international junior circuit. At Miami University she is studying Environmental Earth Science and Sustainability and is playing club tennis. In the summers she teaches tennis to children.
Email: hthoresen@tennisplayer.net
---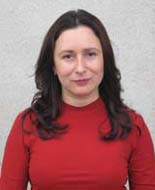 Isabel Santis
Associate Editor

Isabel Santis Associate Editor
As Associate Editor for Tennisplayer, Isabel Santis is responsible for building and editing articles from the top coaches in the world in every section of the site. In addition to her work on Tennisplayer, Isabel is a sculptor and digital photographer who exhibits regularly on the San Francisco art scene. She is also the founder of Azahar, a San Francisco firm which designs and imports exotic fabrics and upholstery covers from Asia, including Thailand and Vietnam. Since Thanksgiving of 1997, she has been happily married to John Yandell.
Email: isantis@tennisplayer.net
---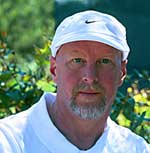 J. Gregory Swendsen
Photographer

J. Gregory Swendsen Staff Photographer
As Tennisplayer's digital still photographer, Greg Swendsen has traveled the world to develop his unique visual perspective on the tour and professional tennis. His portraits of the top players in the world are unique in their subtlety and insight, probing both the personalities of the players and how they react in the crucible of competitive professional play. A native San Franciscan, Greg has his own private venture capital firm. In the last 25 years, he has raised millions of dollars in start up capital for companies primarily in the bio-tech and pharmaceuticals industries. In addition to his careers in finance and digital photography, Greg is a recording jazz guitarist who plays regularly on the San Francisco jazz scene. He is a competitive tournament player and has been ranked in USTA Northern California in the 45 and over men's singles division.
Email: jgreg@tennisplayer.net