My Big Break
Nick Bollettieri
---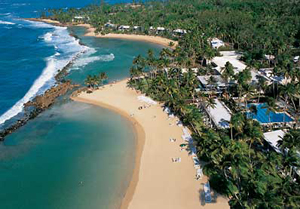 One day a woman came into my pro shop in Ohio and asked to borrow some tennis balls so that her son could practice his serve. When she brought them back, I refused to take payment for their use.
A few weeks later, I received a call from Rock Resorts, the management company for the Dorado Beach Resort in Puerto Rico, which was owned by Laurance Rockefeller and his family. My name had been submitted on a long list of possible applicants for the head tennis pro position.
Would I be interested in applying for the job? I was stunned. Of course I would! I didn't have much of a name in tennis yet, so I didn't think my chances were very good, but what did I have to lose?
A few weeks later, to my surprise, I received a call from Rock Resorts notifying me that I had been selected for the job! I was thrilled, of course, but also amazed. How had it happened?
Want to study the rest of this article?
Click Here
to Subscribe!
---

Nick Bollettieri is the legendary coach who invented the concept of the tennis academy more than 30 years ago. He has trained thousands of elite players, including some of the greatest champions in the history of the game, players like Andre Agassi, Tommy Haas, Jim Courier, Monica Seles, Maria Sharapova, and Boris Becker. IMG Bollettieri Academies are located in Bradenton, Florida.
---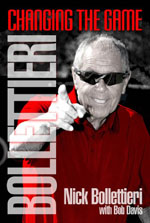 Bollettieri: Changing the Game
In the unique Bollettieri style, this book tells the story of Nick's life—or at least the first 85 years. It starts as far from big time tennis as you can get—an immigrant, suburban neighborhood outside of New York and life for two large Italian families living in a two story house. How did Nick go from there to creating the concept of the tennis academy, develop 10 players who became number 1, marry eight wives, have seven children, and still have time to go surfing? This book tells the story of a guy who had a significant influence in the development of the game of tennis as we know it.
---
Let's Talk About this Article!

Share Your Thoughts with our Subscribers and Authors!

Click Here
---
Contact Tennisplayer directly: jyandell@tennisplayer.net
---
Copyright Tennisplayer 2018. All Rights Reserved.