The Faces of John McEnroe
John Yandell
---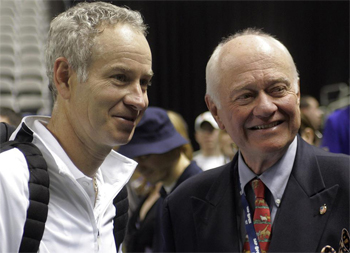 Recently I had the chance to read a new book called "Facing McEnroe," by tennis writer Scoop Malinowski. It's a compilation of remembrances and stories about John from people from all parts of the game—players, coaches, reporters, celebrities, fans. It's the lastest book in a series Scoop has written including "Facing Federer," "Facing Nadal," and "Facing Hewitt."
Anyone who has had the experience of dealing with elite tennis players - or celebrities in any field - knows that they are just like everyone else in having multiple sides to their personalities. You might have a random encounter and decide someone with a "name" is a complete, narcissistic jerk, or that they are a down to earth human being as real as you or me, or somewhere in between, or both.
Certainly that is the case with John. Take two of my best friends who also work on Tennisplayer. They will remain nameless. One adores John and modeled his game (and I will say, in part, his on court personality) on him. The other absolutely cannot stand the mention of his name.
Want to study the rest of this article?
Click Here
to Subscribe!
---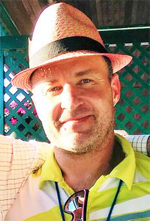 Mark "Scoop" Malinowski is a widely published tennis writer who has written for Tennis and the ATPWorld Tour, among many others. He has authored 4 other tennis books as well as books on Mohammad Ali and Mike Tyson. All are available on Amazon.
---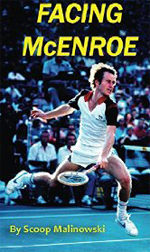 Facing McEnroe
There are a lot more stories in Scoop's book.
---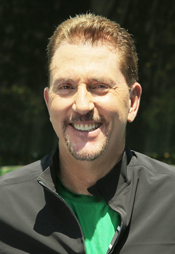 John Yandell is widely acknowledged as one of the leading videographers and students of the modern game of professional tennis. His high speed filming for Advanced Tennis and Tennisplayer have provided new visual resources that have changed the way the game is studied and understood by both players and coaches. He has done personal video analysis for hundreds of high level competitive players, including Justine Henin-Hardenne, Taylor Dent and John McEnroe, among others.
In addition to his role as Editor of Tennisplayer he is the author of the critically acclaimed book Visual Tennis. The John Yandell Tennis School is located in San Francisco, California.
---
Let's Talk About this Article!

Share Your Thoughts with our Subscribers and Authors!

Click Here
---
Contact Tennisplayer directly: jyandell@tennisplayer.net
---
Copyright Tennisplayer 2018. All Rights Reserved.