Further Thoughts:
The Serve
John Yandell
---
After 20 years of studying high speed footage and working with the best coaches and teachers in tennis I am still learning. As Brian Gordon has said, the motions associated with the strokes in tennis are by far the most complex in any sport. It's impossible to disagree with that. And of course applies to the serve, maybe especially.
We first filmed Pete Sampras in high speed video in 1997. Since then we've have filmed several dozen the world's best servers—Greg Rusedski, Andy Roddick, Roger Federer, John Isner, and many more. It's all there in the archives. (Click Here, for example, to see Nick Krygios's serve this month in the Interactive Forum.)
At each stage of this ongoing, evolving work I have learned something more. I feel that my contributions on understanding the racket path (Click Here) the contact position (Click Here), as well as other technical factors, have advanced understanding and teaching for a lot of players and coaches.
Want to study the rest of this article?
Click Here
to Subscribe!
---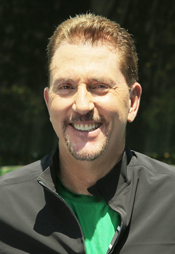 John Yandell is widely acknowledged as one of the leading videographers and students of the modern game of professional tennis. His high speed filming for Advanced Tennis and Tennisplayer have provided new visual resources that have changed the way the game is studied and understood by both players and coaches. He has done personal video analysis for hundreds of high level competitive players, including Justine Henin-Hardenne, Taylor Dent and John McEnroe, among others.
In addition to his role as Editor of Tennisplayer he is the author of the critically acclaimed book Visual Tennis. The John Yandell Tennis School is located in San Francisco, California.
---
Let's Talk About this Article!

Share Your Thoughts with our Subscribers and Authors!

Click Here
---
Contact Tennisplayer directly: jyandell@tennisplayer.net
---
Copyright Tennisplayer 2018. All Rights Reserved.