Tour Strokes:
Justine Henin Serve
John Yandell
---
It's an unknown story. In 2002 Justine Henin made a major technical change to her serve that was integral in winning 7 Grand Slam titles over the next 6 years. Here for the first time is the untold story of what she changed and how.
When I first filmed Justine at Indian Wells in 2002, there was a giant buzz around her and especially that gorgeous backhand. But she was plagued by inconsistency on her serve, and that was affecting her confidence. In one match I filmed, she hit 12 double faults.
After looking at the footage, I believed that her extreme pinpoint stance was the reason for her inconsistency. I also thought it was reducing her velocity and ability to generate spin.
The Original Stance
As that 2002 film showed, Justine started her serve with her feet quite close together. As the windup began, she then dragged her back foot up and around her front foot so the toes of both feet were nearly touching the baseline.
Want to study the rest of this article?
Click Here
to Subscribe!
---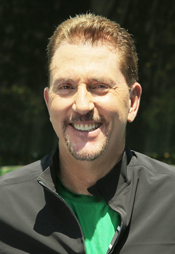 John Yandell is widely acknowledged as one of the leading videographers and students of the modern game of professional tennis. His high speed filming for Advanced Tennis and Tennisplayer have provided new visual resources that have changed the way the game is studied and understood by both players and coaches. He has done personal video analysis for hundreds of high level competitive players, including Justine Henin-Hardenne, Taylor Dent and John McEnroe, among others.
In addition to his role as Editor of Tennisplayer he is the author of the critically acclaimed book Visual Tennis. The John Yandell Tennis School is located in San Francisco, California.
---
Let's Talk About this Article!

Share Your Thoughts with our Subscribers and Authors!

Click Here
---
Contact Tennisplayer directly: jyandell@tennisplayer.net
---
Copyright Tennisplayer 2018. All Rights Reserved.