Your Strokes:
Sai Serve
Analyzed by John Yandell
---
One of the greatest things about Tennisplayer is hearing from subscribers who are crazy in love with tennis. Especially if they are new to the game like Sai.
When he sent me his serve video he wrote: "I am 37 years old and started playing two years ago. I am a passionate tennis player and when I am not playing, I am watching."
I know that feeling of enthusiasm, don't you? For him the game is full of new wonder, and the potential to improve seems unlimited. I remember that feeling too—being on fire with excitement when I was developing my technical game.
So let's see if we can't give Sai something to inspire him and take his serve to a new level. I think we can.
One of the things that always fascinates me is what players think is going on in their strokes--compared to what is. Sai wrote that he never "jumps" and that he wants to "jump" to add pace. He also wrote that he prefers the platform stance.
Want to study the rest of this article?
Click Here
to Subscribe!
---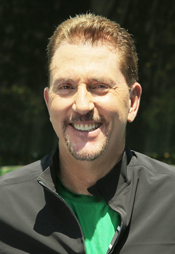 John Yandell is widely acknowledged as one of the leading videographers and students of the modern game of professional tennis. His high speed filming for Advanced Tennis and Tennisplayer have provided new visual resources that have changed the way the game is studied and understood by both players and coaches. He has done personal video analysis for hundreds of high level competitive players, including Justine Henin-Hardenne, Taylor Dent and John McEnroe, among others.
In addition to his role as Editor of Tennisplayer he is the author of the critically acclaimed book Visual Tennis. The John Yandell Tennis School is located in San Francisco, California.
---
Let's Talk About this Article!

Share Your Thoughts with our Subscribers and Authors!

Click Here
---
Contact Tennisplayer directly: jyandell@tennisplayer.net
---
Copyright Tennisplayer 2018. All Rights Reserved.