The Myth of Lag and Snap
John Yandell
---
In assessing the validity of "expert" explanations of tennis strokes, there are four factors to consider. There is causation. There is consequence. There is illusion. Then there is delusion.
You can see all four mixed together in the terrible instructional information that continues to flood You Tube. If you understand the amount of bad thinking in tennis, you'll question the You Tube experts who want to tell you how to grow tomatoes, fix your sink, or whatever.
In tennis the latest terrible example is the "lag and snap" forehand. The claim is that "lag and snap" is the magic you need for developing a pro level forehand.
The problem is lag and snap doesn't really happen in the way the so-called experts claim. And focusing on it prevents players from developing the basic components that really could give them a technically superior forehand.
Want to study the rest of this article?
Click Here
to Subscribe!
---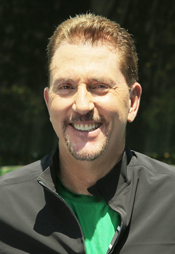 John Yandell is widely acknowledged as one of the leading videographers and students of the modern game of professional tennis. His high speed filming for Advanced Tennis and Tennisplayer have provided new visual resources that have changed the way the game is studied and understood by both players and coaches. He has done personal video analysis for hundreds of high level competitive players, including Justine Henin-Hardenne, Taylor Dent and John McEnroe, among others.
In addition to his role as Editor of Tennisplayer he is the author of the critically acclaimed book Visual Tennis. The John Yandell Tennis School is located in San Francisco, California.
---
Let's Talk About this Article!

Share Your Thoughts with our Subscribers and Authors!

Click Here
---
Contact Tennisplayer directly: jyandell@tennisplayer.net
---
Copyright Tennisplayer 2018. All Rights Reserved.