The Myth of the Dog
John Yandell
---
Do you "pat the dog" on your totally modern forehand? You want to don't you? Because that's what Roger does. Just go on YouTube and the "experts" will tell you he does—he points his racket face down to the court and pulls it forward like it was coming off a table top!
Is "patting the dog" like that some kind of modern forehand magic bullet ? No. It's the opposite. It's one of the worst things you could possibly focus on.
Does Roger actually put the racket completely flat on the table top? Rarely. Roger closes the racket face but mostly to lesser degrees. And he also closes it at different points in the swing.
Rarely is his racket fully face down—that only happens on really low balls like in the animation above. Does he do it intentionally? No it's a natural consequence of other underlying factors.


Want to study the rest of this article?
Click Here
to Subscribe!
---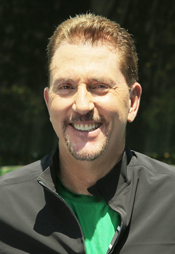 John Yandell is widely acknowledged as one of the leading videographers and students of the modern game of professional tennis. His high speed filming for Advanced Tennis and Tennisplayer have provided new visual resources that have changed the way the game is studied and understood by both players and coaches. He has done personal video analysis for hundreds of high level competitive players, including Justine Henin-Hardenne, Taylor Dent and John McEnroe, among others.
In addition to his role as Editor of Tennisplayer he is the author of the critically acclaimed book Visual Tennis. The John Yandell Tennis School is located in San Francisco, California.
---
Let's Talk About this Article!

Share Your Thoughts with our Subscribers and Authors!

Click Here
---
Contact Tennisplayer directly: jyandell@tennisplayer.net
---
Copyright Tennisplayer 2018. All Rights Reserved.