Your Strokes:
Shroud: Forehand
Analyzed by John Yandell
---
Over the years I've mentioned a few times that I like to "participate" on the TennisWarehouse message boards. By that I mean I have gotten into some epic fights. And given some free explanations of Tennisplayer insights. And had chances to interact with passionate tennis players and coaches worldwide.
One topic has been predominant. The dreaded, so-called Modern Forehand. I first encountered Shroud (his message board identity) in one of those forehand discussions about "lag and snap," a current buzz phrase that has mesmerized unsuspecting tennis wonks worldwide.
For more on Lag and Snap and it's relation to reality see John Craig's article Click Here. For my take on Lag and Snap among several other imaginary "modern forehand" concepts Click Here.
To summarize the message board discussion with Shroud: he had spent a long time working on compacting his backswing and getting his racket in position to "lag and snap," but with mixed results and a lot of confusion and frustration.
Want to study the rest of this article?
Click Here
to Subscribe!
---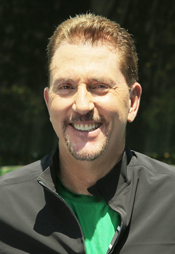 John Yandell is widely acknowledged as one of the leading videographers and students of the modern game of professional tennis. His high speed filming for Advanced Tennis and Tennisplayer have provided new visual resources that have changed the way the game is studied and understood by both players and coaches. He has done personal video analysis for hundreds of high level competitive players, including Justine Henin-Hardenne, Taylor Dent and John McEnroe, among others.
In addition to his role as Editor of Tennisplayer he is the author of the critically acclaimed book Visual Tennis. The John Yandell Tennis School is located in San Francisco, California.
---
Let's Talk About this Article!

Share Your Thoughts with our Subscribers and Authors!

Click Here
---
Contact Tennisplayer directly: jyandell@tennisplayer.net
---
Copyright Tennisplayer 2018. All Rights Reserved.