The Myth of the Message Board
John Yandell
---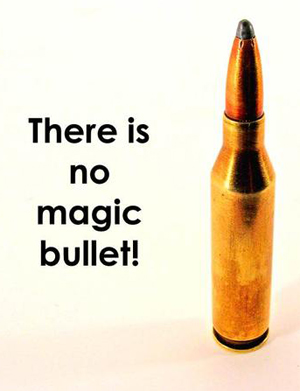 Last month my article on the Myth of the Magic Bullet generated a lot of response. (Click Here.) Quite a few people wrote in to say "no" to the magic.
Now let's look at another horrific fallacy—the Myth of the Message Board—that players talking to other players, or sometimes just themselves—can solve their own technical and tactical problems and realize their dreams.
Here is a typical post on the largest message board in tennis: "You can learn everything about tennis right here on this forum."
There are a few informed posters and credible teaching pros, but the overwhelming discourse there I would describe as the deluded leading the blind. These are players who are allegedly dedicated to improving, but make assertions based on their own thoughts and imaginations, spending hours pontificating about things that are misleading, untrue, and often destructive.
It's a similar phenomenon to the mania with You Tube posts. But in general even less informed, if that is possible.
My point in the first article was that YouTube was flooded with bullshit from alleged tennis authorities who could magically transform your game or even turn you into Roger Federer or any superstar you wished, or at least give you their strokes—for a price.
Although a lot of posters reference bogus info and videos from You Tube, at least as many or more just spin their own theories.
I post there occasionally when I think the discussion isn't so far gone as to defy rational discussion. With occasionally being the operative word.
But here are some examples where it's too far gone...
Want to study the rest of this article?
Click Here
to Subscribe!