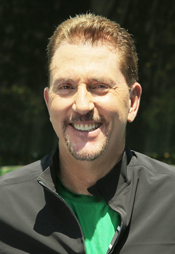 Professional tennis is literally an invisible game. It takes 2/3s of second for a 130mph serve to reach the receiver. The contact with the ball is measured in thousandths of a second.
Yet teaching tennis and tennis theory up until now has been largely based on the observations of the naked eye. Maybe this is one reason why tennis pros never agree on how to teach the strokes!
With the advent of high speed digital video, we have a new window into the invisible game. Advanced Tennis, ( www.advancedtennis.com ) a non-profit educational foundation, is studying the professional game using high speed cameras that film at 250 frames a second.
These digital cameras are next generation "Mac Cams," the same technology that "sees" the line calls at the U.S. Open. Only we've trained them on something far more interesting--the players themselves.
We've got comprehensive portraits of the top players in a special High Speed Archive. Roger Federer, Rafael Nadal, Andy Roddick, Maria Sharapova, and many more. And in my articles, we also look at dozens more elite players hitting their signature shots.
It's my pleasure to share some of the results here in this series of articles. Using this spectacular footage, we'll explore how to build all the strokes in the modern game, as well as look at some widely accepted myths about what actually happens when pro players hit tennis balls.
The only place you can find it is here on Tennisplayer. Click here to Become a Subscriber