Understanding Muscle Memory:
Part 2
Archie Dan Smith, MD
---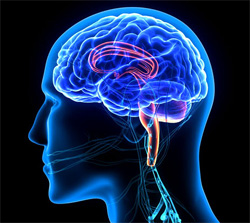 In my first article I said that 3 weeks of muscle memory practice every other day is the optimal period to consolidate new muscle memory.
This means practicing on one stroke or shot, trying to hit several hundred high level repetitions, and not practicing any other shot. (Click Here for Part 1). According to the research, this is the time frame and the practice routine needed for the brain to undergo functional change.
Unless you are doing little else but working on your tennis, however, it may be difficult or impossible for you to practice this intensely every other day for 3 weeks. But I believe that--regardless of what may be optimum--you can make significant improvements with less work.
The intensive 3 week plan described in the first article is a generalization. Generalizations apply to large groups. Individuals vary. So what is needed for each individual may be different.
So here is a less ambitious protocol. Practice 3 to 5 times for one week. Again hitting only one shot and not practicing others. 200 or more high quality repetitions.
If you are just picking up the sport, your gain with this less ambitious plan will probably be the greatest. If you have been playing for years, it may take longer to fully form the preferred pathways. This is because the development of new muscle memory paths will have to compete with established memory paths.
Want to study the rest of this article?
Click Here
to Subscribe!