The Most Important
Bones in Tennis
Paul Hamori, MD
---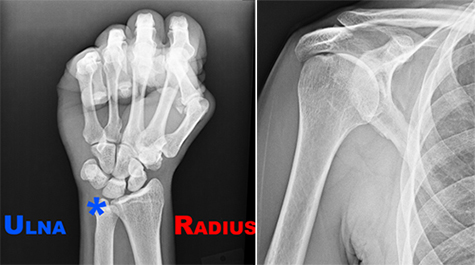 The ulna styloid and the humerus. The movement ofthese two bones is a key to understanding stroke production.
There are 206 bones in the human skeleton. Which of these are the most important in tennis?
For the purposes of this article I am limiting myself to the upper body. The two bones are the ulna styloid and the humerus.
I won't deny that tennis is a game of moving with some hitting. As such, getting yourself in proper position allows proper stroking of the ball. This is where the pros excel far beyond any amateur. However, assuming you can get yourself in proper position, these two bones can be imagined as alternate or additional keys to execute high quality swings.
Want to study the rest of this article?
Click Here
to Subscribe!