I Always Wanted To Be Somebody
Part 8
Althea Gibson
---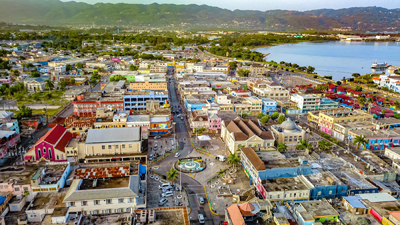 These days, my life consists mostly of a series of tournament tours, involving pretty much the same routine no matter where I go. Between trips—each trip usually includes a number of tournaments—I may have anywhere from a week to a month at home, during which I try desperately to catch up on all my other responsibilities, from answering mail and visiting my family to taking singing lessons and going on furniture hunting expeditions.
The tournaments not only are the amateur tennis player's way of working at his trade (I know I shouldn't call it that because we don't make any money out of it), but they also provide us with one of our greatest rewards, the opportunity to see the world, meet a lot of interesting and often famous people, and enjoy a style of living to which most of us distinctly were not accustomed before we got into tennis.
Take, for instance, my South American-Caribbean trip in March, 1958. It was a part of the world I had never seen, and I was sure it would be an exciting trip.
Want to study the rest of this article?
Click Here
to Subscribe!