Five Random Whitney Stories
C. F. Stewart
---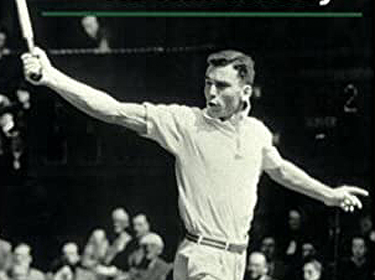 In the last article we looked at Whitney's shaky time in the Air Force and the surrealistic events surrounding his 1959 victory over Donald Dell in the NCAA single final. (Click Here.) This month 5 random stories about Whitney as remembered by his friend Ken Sheffield.
Canadian Nationals
Whitney was in desperate need of a ride to Vancouver, for the Canadian Nationals and his friend Ken Sheffield had just taken a job selling Shick razors on the road.
Ken figured he could sell Shick razors in Canada as well as anywhere, and traveling with Whitney might not be the safest health plan, but was bound to be fun. They stocked up an ample supply of premium beer and head up Highway 101 for Vancouver.
The ride to Canada was somewhat of a blur. Somewhere along the way, Whitney called home to tell everyone that he was in transit to Canada, alive and well. Whitney's mom says great, thanks for calling, and Tom Brown can't play doubles.
Want to study the rest of this article?
Click Here
to Subscribe!