Whitney Part 5
C. F. Stewart
---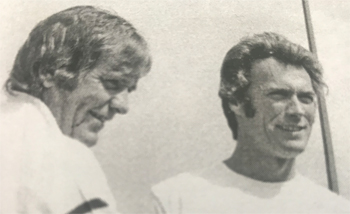 In Whitney Reed's time, most of the elite players in the world were quasi-professionals, meaning professionals in attitude and lifestyle, without cell phones, iPods, and Blackberries.
They lived better than most rock stars--when they finally made it to a tournament. They traveled more than any jet setter on the planet--most of the time in beat up jalopies.
Their list of acquaintances was spotted with the rich and famous, since the rich and famous love to be near elite athletes. The only dissimilarities between the players of today and the players of Whitney's time was the size of their bank accounts and the size of their entourages.
Most of Whitney's contemporaries dreaded the day when the ride would end, but not Whitney, because for Whitney the ride would never end. Only the grim reaper would keep Whitney off of a tennis court.
Want to study the rest of this article?
Click Here
to Subscribe!