Stade Roland Garros:
Looking Back
Mark Winters
---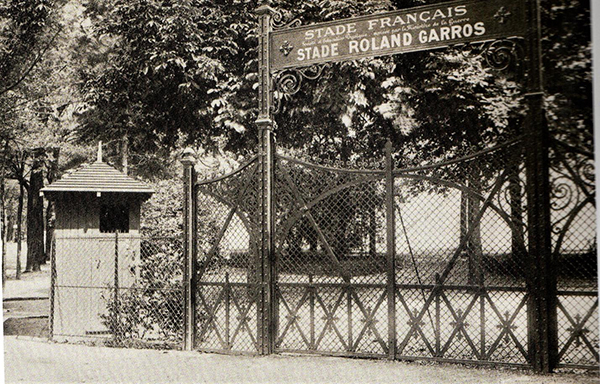 The Entrance to Stade Roland Garros 1927.
The best way to fully appreciate the magical, almost mythical, history of Stade Roland Garros is by looking back and taking select snippets from the past, beginning with the facility's construction and moving through the decades until it staged the inaugural Grand Slam of the Open Era.
Going into the 1927 Lawn Tennis Challenge Round, as the Davis Cup final was called in those days, France was seeking its initial victory when it faced the United States on the grass courts at the Germantown Cricket Club in Philadelphia, Pennsylvania on September 8-10. Having won but one match in its two previous Challenge Round appearances against the US--a one-sided 5-0 defeat in 1925 and a 4-1 follow-up embarrassment the next year--France was an underdog.
Want to study the rest of this article?
Click Here
to Subscribe!