The Life of Tony Trabert
Part 6
Mark Winters
---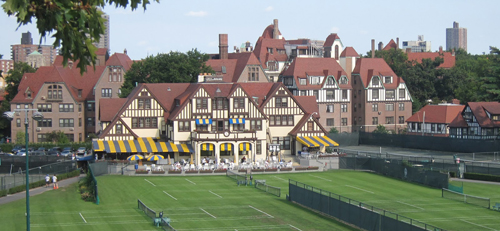 As my tennis writing assignments increased, I regularly attended the US Open. Whether it was at Forest Hills or at the National Tennis Center (before Billie Jean King's name was attached) in Flushing Meadow, I was able to spend time with Trabert and Pat Summerall. The last year the tournament was played at the Westside Tennis Club in 1977 offers some wonderful recollections.
Tony and Pat's friendship went beyond their time in the broadcast booth. On an afternoon during the first week of the tournament, I caught up with them just after they finished broadcasting a match, played on the 14,000 seat-center court. I had been watching the contest and Tony caught my eye as they were signing-off and signaled to meet them at the bottom of the stairs behind the booth.
Want to study the rest of this article?
Click Here
to Subscribe!