Tilden and Others on Tour
Peter Underwood
---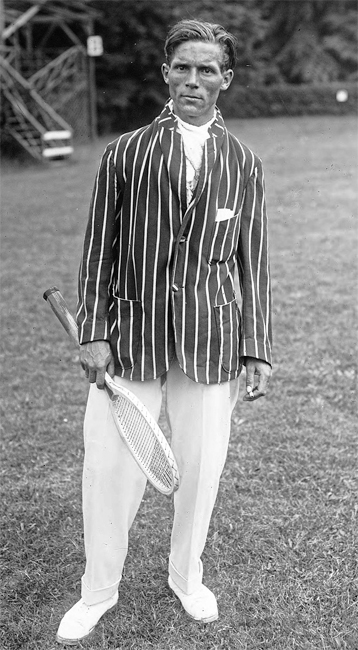 On February 18, 1931, Bill Tilden made his professional debut at Madison Square Garden. It was the opener of a head to head series to establish the World Pro Champion. His opponent was Karel Kozeluh. A response of "Karel who?" is understandable. Who was he? And where was pro tennis when Tilden strode onto the huge Garden stage to play him?
Professional competitive tennis, as distinct from teaching tennis as a paid job, began in Western and Central Europe just after the turn of the twentieth century. By the end of the first decade, pro championships were fixtures in several European countries, and the top players, usually teaching pros attached to private clubs, would travel to compete at them.
By the mid-twenties, the Czech Kozeluh had become recognized as the top player in this unassuming circuit, a poor relation of the glorious amateur championships of the major western countries inside and outside Europe.
Cash and Carry
Then came a dramatic development, and an upping of the stakes. Typically, it came from the land of entrepreneurs across the Atlantic. Charles C. Pyle was an American millionaire whose fortune was based on a retail chain.
He preferred to be called Cash and Carry Pyle after the name of his empire. Now this pragmatic merchant just couldn't see why one tennis player shouldn't play any other. Didn't they live in God's freest country?
So if the public wanted to see any of them play their game, and were ready to pay for the privilege, why shouldn't they play, and take their cut? Pyle first organized a series of matches between former amateurs, in which they received payment from the gate.
Then he began to conceive of a pro tour, including men and women. Businessman Pyle calculated his innovation could yield a decent profit--both for the players and for him.
Want to study the rest of this article?
Click Here
to Subscribe!