Bush Childhood
Peter Underwood
---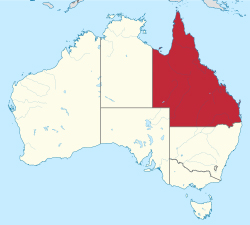 It started in Queensland, the state Aussies sometimes call --with a mixture of respect and derision--the Deep North. On August 9, 1938, in the northern coastal town of Rockhampton (population 33,500), Roy and Melba Laver greeted the arrival of their third child.
He was a healthy boy. Named Rodney George, he was to become Rockhampton's most famous son.
Only a month after the birth, an event occurred on the other side of the world. Although apparently unrelated, it was eventually to have far reaching consequences in the life of the new baby.
Another redhead, the American Don Budge, completed the first ever Grand Slam. And as young Rod developed his game, it became is dream to repeat Budge's odyssey that coincided with his birth.
The Lavers were a rural clan of bushmen and sportsmen. And the women too. Only days before she died at ninety, Rod's grandmother was still riding a horse. Father Roy ran cattle stations—ranches--and at times worked as a butcher.
Want to study the rest of this article?
Click Here
to Subscribe!