Future Trends in Tennis:
Part 3
Chris Lewit
---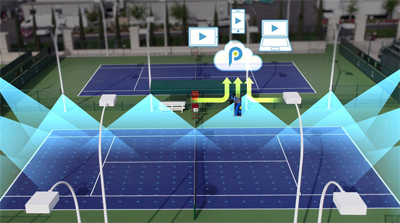 In the last article I looked at the concept of what I call "ambiplayers" and what their strokes might look like now and in the future. (Click Here.) Now let's turn to the issue of advances in technology in several areas, starting with so-called smart courts.
The End of Cheating?
Due to the increased prevalence and the cost reduction in electronic line calling systems such as Playsight and Hawkeye, cheating could finally be eliminated from the game at all levels. This will be especially important to the growth and popularity of the junior competitive circuit, which currently has rampant cheating.
At all competitive levels, electronic and computer assisted line calling could eventually replace all humans including umpires and lines judges. First the line judges would go and then—later on—the umpires too.
Want to study the rest of this article?
Click Here
to Subscribe!