Coaching Myths
Kyle LaCroix
---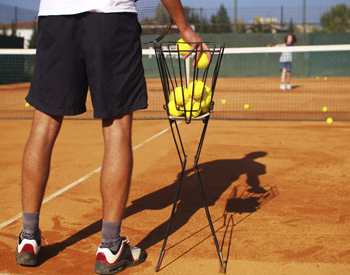 On tennisplayer.net, there are numerous articles on "Tennis Myths" in the Advanced Tennis Section. (Click Here.)
These myths have been debunked and are technical and specific in nature to stroke development. Many coaches have been guilty in teaching these technical myths which has led to a lot of misunderstanding and frustrations from players, not to mention, a delay or block in development.
Taking the spotlight away from players, coaches face their own myths. Convenient lies that many in our industry fall victim to in our careers, regardless of our experience and track record.
These myths are beliefs, usually of nameless or less scientific origin, which commonly are received and accepted by a large percentage of the coaching population and general public through a lack of understanding or cognitive bias. Furthermore, these coaching myths support existing practices that, in many cases, fail to manufacture any consistent, relevant or proven results.
Want to study the rest of this article?
Click Here
to Subscribe!