What the Great Players Don't Know
Kyle LaCroix
---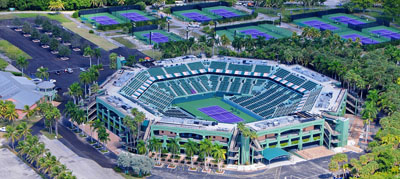 Starting in 2012 I was contracted by the ATP Tour and WTA Tours in conjunction with the United States Professional Tennis Association (USPTA) to help veteran and retiring professional tennis players transition into a career of teaching and coaching.
I was thrilled to start this new venture, have the opportunity to be on court with some world class players and be influential in the next chapter of their tennis life. Besides, what could be easier than teaching world ranked players something they should clearly be experts on?
These certification events would be scheduled with ATP and WTA players during the Miami Open event which was then held at the Tennis Center of Crandon Park in Key Biscayne. Each year the group would consist of between 10-20 touring pros, many of whom any avid tennis fan would be able to recognize.
Want to study the rest of this article?
Click Here
to Subscribe!