Maximizing Player and Coach Relationships: Part 1
Kyle LaCroix
---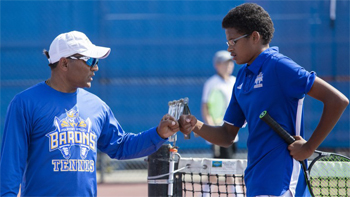 When looking back at the most influential people in your life outside of your parents, you are most likely going to remember a teacher or a coach. In school players typically spend more time with coaches than individual teachers.
The coach can be a primary caregiver. He or she can provide security, safety and emotional support.
The athlete/coach relationship is also a performance factor that can be more important than all other factors. When the athlete/coach relationship is maximized, athletes feel more comfortable pushing their boundaries, taking risks to improve performance, and giving 100% effort.
In 2019 my company SETS Consulting did a study in conjunction with Stanford University. We interviewed 98 male and female professional and collegiate athletes that had all played under championship coaches.
Want to study the rest of this article?
Click Here
to Subscribe!