My Mentor
Kyle LaCroix
---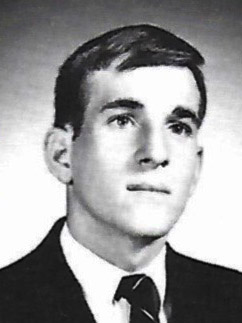 There will always be impactful people in our lives. But sometimes it is left up to us to extract their guidance and wisdom.
My career as a tennis teaching professional has been guided by lessons that a special man provided me. He never told me what they were. He just lived them every day.
My mentor was one of the most gifted athletes I ever saw. He was 6'1" and weighed 185lbs. He was a wonderful basketball player when he was younger with a silky smooth arsenal developed on the streets and gyms of the Philadelphia suburbs where he grew up.
He was a star quarterback on his high school football team who broke down opposing defenses with a live arm and laser like accuracy and tight spirals. He was also a baseball pitcher, possessing a knack for delivering the perfect pitch based on the count time and time again.
My mentor had no real impact on my tennis game. He never spoke of enjoying tennis and never showed an interest in my own pursuit of the game. Not once.
But I did play with him once. He grabbed an old racket out of my bag with worn strings and a disintegrating grip. I had no idea he could even hit a tennis ball. Yet here he was hitting forceful forehand drives, vicious backhand slices and crisp volleys.
Want to study the rest of this article?
Click Here
to Subscribe!