Tennis and the Brain
Paul Hamori, MD
---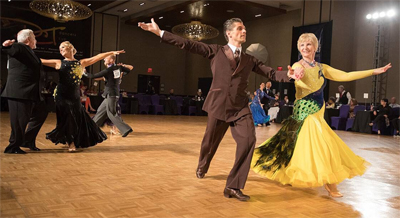 Martin Samuels, the famous Harvard neurologist has said, "your brain is you." This article explores the miracle that is the brain and how it allows us to play our beloved sport, tennis.
In the course of my work as a physician I've uniformly found that the one disease people fear the most is dementia. More than cancer, more than heart disease, more than infections, people are worried about losing brain function–because your brain is you, and when you lose it you lose you.
The good news is that tennis helps preserve the brain. So not only is tennis fun, it turns out to be great for you.
In a now famous study by Dr. Jacqueline Dominguez, it was found that the number one activity that correlates with reduced risk of dementia was ballroom dancing. It reduced the chance of developing dementia by a whopping 76%.
Want to study the rest of this article?
Click Here
to Subscribe!