The Reluctant Film Producer: Lights, Camera, Tennis!
Rocky Lang
---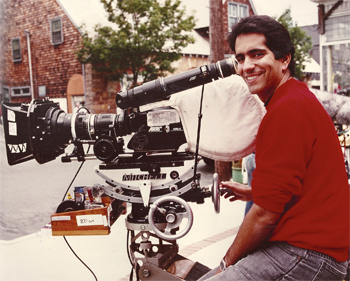 Little did I know when my father gave me my first tennis racket that it would be decades before I realized what an incredible gift it was.
After four decades of producing, writing, and directing movies and working with some of the greatest stars of the business, I watched with the rest of us as a pandemic; the BLM and Me Too movements sent seismic changes throughout our world and Hollywood. Hollywood, like tennis, is a young person's game, a profession that most values the young, discards the old, and relegates the rest to obscurity.
Sanity
As I sat at home creating projects and having Zoom meetings, I realized my sanity was only intact because I could walk out to my beautiful court and hit tennis balls with my even more beautiful wife who played for UCLA. I could escape not only the relentless bombardment of depressing news but escape the bitterness and negativity of what Hollywood has become.
Want to study the rest of this article?
Click Here
to Subscribe!