Flexibility and John McEnroe
Dick Gould
---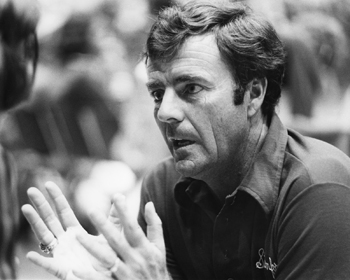 Flexibility is an incredibly important trait for a leader in any field. It might be required in dealing with an individual or even by adjusting a company's own business plan. Nimbleness can be required. Never are things always the same, and while keeping within one's own personal parameters, the ability to adjust can lead to success or failure.
I have always felt that being flexible--being willing and able to adapt when the situation warranted--is a personal strength of mine and very important to our success as a team. I firmly believe that everyone is different, and to get the best out of my teams, players could not always be treated the same.
This requires a different variety of management skills and a tolerance for fluidity because challenges, situations, and personnel are consistently changing.
"Dick's ability to work with a wide range of player personalities, often difficult ones, while keeping an ever-present positive outlook was absolutely unique," writes Mark Conroe, class of 1980.
Want to study the rest of this article?
Click Here
to Subscribe!