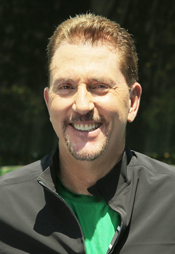 One of the most exciting aspects of Tennisplayer is creating a forum for the views of some of the top coaches in the history of the game.
For years, Robert Lansdorp was almost an underground figure, responsible for developing some of the greatest players in modern tennis, but virtually unknown outside a tightly knit community of elite players and their families. That started to change when we began work on the incredible series of articles presented here. Study for yourself the approach Robert used to develop Pete Sampras, Lindsay Davenport, Maria Sharapova, and dozens of other tour players.
I've known Nick Bollettieri since I was 15 and attended his summer academy in Wisconsin. That was before he moved to Florida and became the biggest name in pro coaching. It's not going too far to claim that Nick's approach changed the modern game forever. It starts with the Killer Forehand, the signature shot that heralded the transition to power baseline play. We'll back this up with Nick's approach to all the shots: backhand, serve, returns, and volleys.
Another under recognized name in coaching history is Welby Van Horn. A former elite player who reached the final of Forrest Hills, Welby developed his own impressive collection of junior and world class champions. His system, which stresses balance as a core element, applies to classical strokes, but just as much to the high octane modern game of athletic leaping and extreme rotation.
I could go on, because there is more, articles from Allen Fox to name one important name, as well as some surprising work from John McEnroe. John's article's show a depth of analysis that is impossible for him to bring out in his regular television commentary. I'm excited because it's just the start. There will be more outstanding voices to come in this section. Stay tuned for that.
The only place you can find it is here on Tennisplayer. Click here to Become a Subscriber