An Interview With John Yandell
Part 1
Paul Fein
---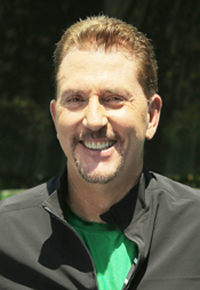 How do the pros hit wondrous shots and make it look easy? How do they run at breakneck speed while remaining agile and balanced? What are their most effective point patterns? What are the latest stroke technique trends, and which stars use them?
For more than 30 years, John Yandell, renowned San Francisco videographer, has studied these and other issues. Since 2005, his highly respected digital magazine, Tennisplayer.net, has helped coaches and players unravel the sport's fascinating intricacies. The website boasts a comprehensive database of 65,000 high speed clips of 80 world class players along with enlightening articles.
In a wide-ranging interview, Yandell discusses what he's learned and how multi-faceted Tennisplayer,net can make you a better player. Here is Part 1, excerpted from Paul's new book, The Fein Points of Tennis. (Click Here to Order.)
Why do many tennis experts and players consider Tennisplayer.net the leading tennis instruction website in the world?
The advantages Tennisplayer has are three-fold. First, we have the largest collection of high-level coaches and analysts. There are articles from multiple perspectives aimed at players at all levels. Second, we have the broadest and deepest stroke archives with the most players and the most clips—over 80 players and over 65,000 clips. Third, we have continued to expand our perspective by adding the Point Patterns Archives, and in the past few years, added more extensive high speed filming.
Want to study the rest of this article?
Click Here
to Subscribe!