---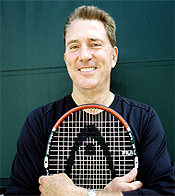 John Yandell
Editor
Future Stars is devoted to the amazing junior players in the United States, and throughout the world---the future of our game at all levels.
Tennisplayer is fiming at major junior events such as the Easter Bowl to give you a look at the strokes of the top boys and girls across the age divisions. It's intended as a fun resource for players, parents, fans, and coaches.
And who knows? In a few years, we may look back on this footage and be able to learn something about the development of players who went on to pro careers, or even Grand Slam titles.