Self-Acceptance
and Confidence
Ben Loeb
---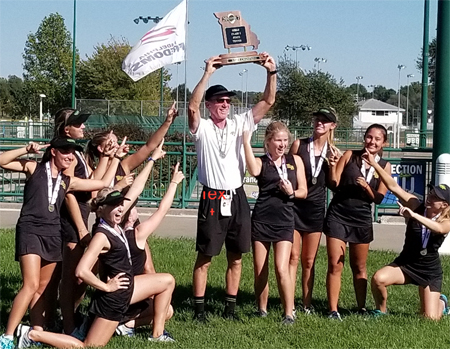 The boys' and girls' high school tennis teams I have coached have had thirty-eight final four appearances and won seventeen state titles--and counting. The successes of these teams have come in part by the application of concepts and techniques I developed to systematically explore and improve the mental and emotional elements in my players' development.
The origin of this work is grounded in my own experiences as a player. Back in the early 1970s through the mid-1980s, when I was a teenager and into my twenties, I played in many summer tennis tournaments at the Dwight Davis Tennis Center in Forest Park in St. Louis, Missouri.
I used to practice so hard in preparation for these tournaments. But then, during the tournaments, I'd find myself getting in my own way more often than I'd like. I would get nervous and worry about the outcome before each match, and I knew it was because I was afraid of failure. I believe this fear of failure stemmed from my not being confident that I could win the match.
Want to study the rest of this article?
Click Here
to Subscribe!