My First Exposure
to Evil
Jim Loehr
---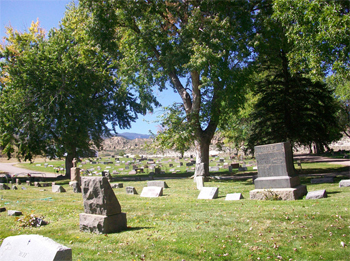 I came face-to-face with evil at the impressionable age of 16. It was my second summer working for a cemetery and crematorium, a job that would help me earn the $200 I needed to buy my first car, a used 1949 Ford Coupe with well over 100,000 miles.
My first summer of cemetery work was tough but manageable. I watered the grass for large plots filled with every conceivable type of gravestone--small to large, simple to ornate, cheap to very expensive.
The cemetery was lush, with endless lines of old trees that often provided inviting cool shade for me as I worked. I came to know every inch of the lots I maintained.
Reading the inscriptions on the gravestones helped fill the time. The size and ornamental detail of the monument were always far less moving to me than the words etched on them: kind ... loving ... faithful ...integrity.
Even at 16, I couldn't help but wonder what words I would like inscribed on my grave, to represent who I had been while I was here. Though I made all of 90 cents an hour, I found working in and among graves to be strangely rewarding--until the following summer.
Want to study the rest of this article?
Click Here
to Subscribe!