What I Learned From the Inner Game
Part 4
John Yandell
---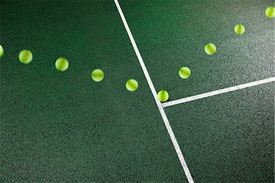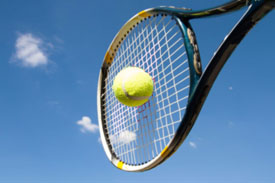 In part 4 we are looking at "Bounce Hit" one of Gallwey's key teaching points.
In this series we have been looking at Tim Gallwey's legendary work--the Inner Game of Tennis. In the last article we looked at one of his major conclusions about ball watching—following the seams of the ball during the flight of shots from your opponent to your racket and then back, and how that idea squared with how the human eye actually works. (Click Here)
In this final piece let's look at another major tenet of Tim's work—the idea of using "Bounce Hit" both to time the strokes and improve the relationship between Self 1 and Self 2 that we looked at in the first article. (Click Here)
Want to study the rest of this article?
Click Here
to Subscribe!