The Inner Game and the Culture of Sports Coaching
Sean Brawley
---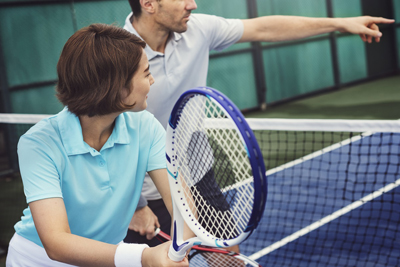 When The Inner Game of Tennis was first published in 1974 it took the tennis world by storm. Tens of thousands of players bought the book and by the letters they sent to author, Tim Gallwey, it clearly helped them to learn, perform, and enjoy their tennis like never before.
Athletes in other sports also found great benefit from reading the book and putting some of its ideas into practice. After a while it even became required reading for the USC School of Engineering, UCLA's Social Studies program, and The Actor's Studio in New York City.
There was one group of people, however, that resisted the Inner Game methodology on its face and criticized its ideas at that time: tennis coaches.
In fact, when I spoke on the Inner Game of Tennis at the 1993 USPTA Conference and wrote an article for its magazine, quite a few of the "old guard" tennis coaches were still denouncing it so many years later. This, despite the popularity of exercises from the Inner Game such as "bounce-hit," which famed authority Jack Groppel told me was the greatest exercise ever created for teaching tennis.
Want to study the rest of this article?
Click Here
to Subscribe!