Inner Game of Tennis: Origins
Sean Brawley
---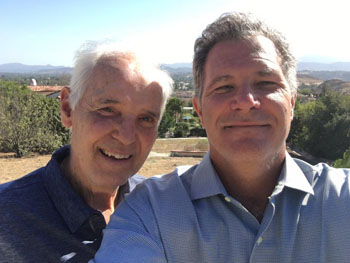 I appreciate the opportunity to write about something so near and dear to my heart. I have known Tim Gallwey for almost 30 years and had the good fortune of being mentored by him for over 6 years starting in the mid-1990s.
He and I have collaborated on numerous Inner Game workshops over the years. I helped him revise the Inner Game of Tennis book in 1997, and am listed as a key contributor to the Inner Game of Work. I was also the first certified Inner Game coach in the world.
With regards to John Yandell's series on what he learned from the Inner Game (Click Here), when I spoke to him, he suggested that I write a point/counterpoint article. But what I thought would perhaps be better was for me to write a series of articles that uses John's articles as a jumping off point to expand on Inner Game ideas and principles, clarify some things he wrote about, share my own personal experiences, and share some of the latest findings from neuroscience that support Inner Game philosophy.
Want to study the rest of this article?
Click Here
to Subscribe!