The Inner Game: Towards More Effective Teaching
Sean Brawley
---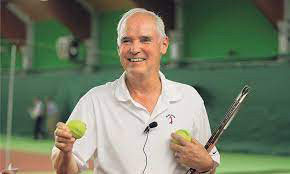 In the last Inner Game article, we looked at the Culture of Coaching and its dependence primarily on giving technical instructions arising out of a model best described as the "medical" model or "fix what's wrong" model. We also looked deeper at some of the inherent weaknesses and limitations of that approach. (Click Here.)
In this article we'll look at what has been called a "guided discovery" approach where the coach leads the player and gives instructions to their focus or awareness and asks questions about what they are noticing. Research has shown that this is a better, more effective way of facilitating change in both beginners and advanced players.
But this way is challenging for the coach to learn, because it requires them to suspend the habit of telling the player what to do and be comfortable with not knowing exactly how the player will answer.
As Tim Gallway put it: "For the teacher or coach, the question has to be how to give instructions in such a way as to help the natural learning process of the student and not interfere with it."
Want to study the rest of this article?
Click Here
to Subscribe!