Delray Updated
John Yandell
---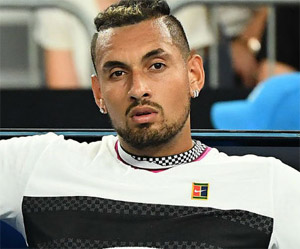 Delray Delray. Quite an experience, tennis wise and otherwise.
The players' field took some hits. Kevin Anderson dropped out with an elbow injury. So did Milos Raonic, although there was no stated reason I could find. Then defending champ Francis Tiafoe lost in the first round in three sets to Dan Evans, after crushing him in the first.
On the plus side, the event picked up John Isner. Also Delpo showed up as advertised though is apparently still having some problems with his injured knee.
And this year Nick Kyrgios actually played his first round match and won, tiebreaker in the third. It was crazy watching him. He consistently tried 130mph second serves and made quite a few. He mixed huge forehands with random slice and drop shots on both sides.
Kyrgios played basically the same way in the second round, but this time he lost in three sets to Radu Albot of Moldova, a small Eastern European country bordered by Romania and Ukraine. Albot is 5'9" and 29 years old and, having played successfully on the challenger circuit for years, is now in the top 100.
Want to study the rest of this article?
Click Here
to Subscribe!