It's Delray 2020
John Yandell
---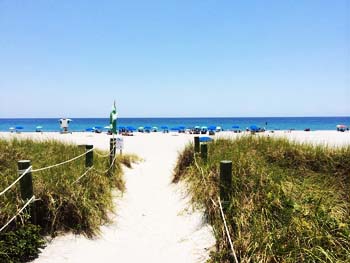 Tired of the crowds at the match courts at the Open or Indian Wells match - or pushing and shoving to try get close to the practice courts? It's pretty much impossible. What about the ever increasing ticket prices?
Now those are great events. I've been to both of them in double figures. But my current favorite is Delray Beach. And it is pretty much at the beach.
This is like my fourth trip there. Why is that? It's a throw back in pace and feeling to the times before multiple stadiums and rows of practice courts.
Indian Wells attracts something like 600,000 attendees. Delray, an ATP 250 event, is about 1/10th that size.
Not that I am not sure they would like to have more! But the relative lack of congestion makes a huge difference in the overall feel.
Want to study the rest of this article?
Click Here
to Subscribe!