The New Miami Open
John Yandell
---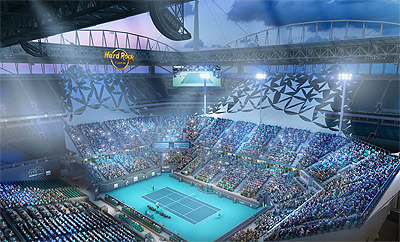 It's still the Miami Open with all the same men's and women's players—but a totally new facility in a new location. I've been going to Key Biscayne for the tournament and other tennis related stuff for 20 years or more.
But when it comes to the new Miami Open, from everything I can tell, no one is going to miss Key Biscayne. The traffic was nightmarish and the political fights had made it impossible to upgrade the facility. While still a major event when it came to the tennis, Miami had been surpassed for years by Indian Wells as the next most important event after the Slams—especially in terms of the facility.
So where is the Miami Open going? To the Hard Rock Stadium, where the Miami Dolphins play football. You guessed it on Don Shula Drive. But it's not technically in Miami, it's in Miami Gardens. That's about 22 miles north of Key Biscayne basically a straight shot up Interstate 95.
Want to study the rest of this article?
Click Here
to Subscribe!