American Drought
Matt Cronin
---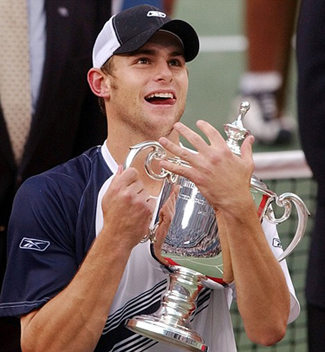 It has now been 20 years that the American men have not won a Grand Slam. In the 2003 U.S. Open, Andy Roddick grabbed the title by beating Juan Carlos Ferrero in three sets by serving huge and unleashing his massive forehand. Also engaging and talkative off the court, he could mix it up from the back of the court and was super-competitive.
That was a very good era, as Roddick was joined by other talented players like James Blake, Mardy Fish and the Bryans in doubles, and it looked like they might have a chance to win another Grand Slam. But they did not.
In the 1990s, there had been an even better group, as Pete Sampras, Andre Agassi, Jim Courier and Michael Chang all won Slams and were consistently at the highest levels of the game. They had a variety of games, with Sampras's big-serving, attacking game, Agassi's return and baseline accuracy, Courier with his run-around forehand and Chang's determination and running.
But Roddick and the rest of the American men soon fell behind three astonishing European men. Roger Federer, Rafa Nadal and Novak Djokovic started to dominate almost every week, on the hardcourts, on the clay and on the grass. Combined, they have won 65 Grand Slams, which is jaw-dropping.
Not only did they become much better than the rest of the field, they actually kept improving parts of their game. Federer refined his one-handed backhand, Nadal his two-handed backhand, and Djokovic changed his forehand, along with many small adjustments that have allowed them to become very rounded players.
Want to study the rest of this article?
Click Here
to Subscribe!