Tennis, the Corona Virus, and the Great Unknown
Matt Cronin
---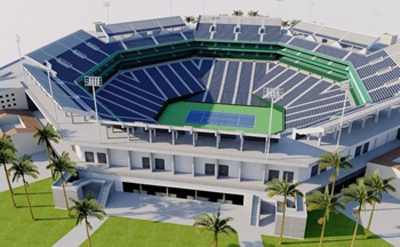 On the night of March 8, Indian Wells pulled the plug. The next morning, Miami said it was still on. Then was Miami canceled and the ATP Tour was suspended for six weeks, and the ITF for five weeks. Soon, WTA events followed.
Professional tennis, in just a few days, shut down. Every day, day by day, the other major sports followed -- the NBA, major league baseball, March Madness, soccer -- on and on, all due to Coronavirus.
Right now, the tournaments cancelled include Indian Wells, Miami, Houston, Monte Carlo, and Barcelona. But will the players return on court to play again at the tournaments at the end of April?
Nobody really knows, the way this week has developed. And there could be extreme worst case scenarios.
Want to study the rest of this article?
Click Here
to Subscribe!