A Brief History of USTA Adult Leagues and NTRP Ratings
Rich Neher
---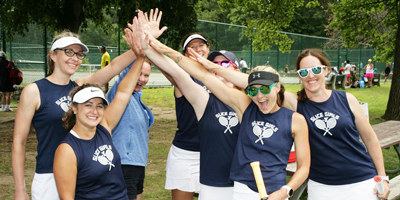 Too bad that 2020 will forever be remembered as the year a huge pandemic hit our country and the world. For U.S. tennis players, I think it should have been remembered for celebrating 40 years of the USTA Adult League program.
This is the story of the program and some of the well known and less weill known people who made and make it happen.
World's Largest
When USTA executives and volunteers began to warm up to the idea of a national league tennis program in the '70s, they had no idea that their initiative would eventually create the world's largest organized tennis league. I was very lucky to not only become a USTA league participant at various times in my life, but I also had the privilege to work with some of the people that made--and make--the program run like clockwork.
Want to study the rest of this article?
Click Here
to Subscribe!