Work Directly with Tennisplayer
Writers and Coaches!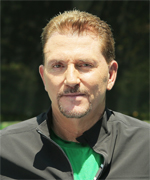 John Yandell, founder of Tennisplayer.net, has done video analysis for players from the club to the tour level, including Grand Slam champions. He uses high speed video to compare players to pro models and teaches kinesthetic and visualization techniques to help players integrate technique and execute under pressure with confidence and positive emotion. He enjoys helping travelers to San Francisco find great places to stay and eat as well as see San Francisco from an insider's view. John also travels to do workshops and video consultations.

Click Here to see his articles!

Click Here to contact John!
---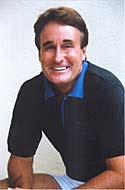 Rick Macci
is the legendary junior development coach who worked from a young age with players including Jennifer Capriati, Serena Williams, Venus Williams, Maria Sharapova, and Andy Roddick. Based at the Rick Macci Tennis Academy in Boca Raton, Florida, Rick has worked closely with Dr. Brian Gordon, the world's leading biomechanical researcher, developing new teaching methodologies based on ATP Tour level technqiue. Rick sees students on both a short term and long term basis both in his academy at privately.
Click Here to see his articles!
Click Here to contact Rick!
---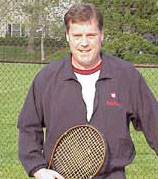 Dr. Brian Gordon
is the world's leading researcher in tennis biomechanics and applied teaching systems. He received his PhD in biomechanics from Indiana University and has measured hundreds of high level players using 3 Dimensional quantitative technologies, including elite junior players, college players, and tour players. Based on this research he has developed a teaching system to develop ATP style strokes for players of all ages and abilities. For the past several years he has been based in Boca Raton working with Rick Macci at Rick's academy, but also teaching independently at his own adjacent facility.
Click Here to see his articles!
Click Here to contact Brian!
---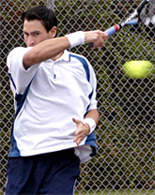 Chris Lewit
is the author of Secrets of Spanish Tennis (
Click Here
) and of the The Tennis Bible (
Click Here
). He is one of the leading independent junior development coaches in the greater New York City area and has worked with dozens of high level juniors who have gone on to play college tennis. Chris's teaching system emphasizes Spanish and other European training approaches, based on years of study abroad with many of the world's top coaches, including Sergi Brugueri. He operates summer training camps and works with players individually year round.
Click Here to see his articles!
Click Here to contact Chris!
---

Scott Murphy
has been one of the leading independent teaching pros in the Bay Area for over twenty years. He teaches at the private "Paradise Court" in Ross, California, a few miles across the Golden Gate Bridge from San Francisco in beautiful Marin county. A former ranked seniors player, he has also been active on several championship USTA teams. Scott works with all levels and ages from beginning juniors to high school and college players as well as adults of all ages and abilities. He teaches in a unique synthetic style based on his study of great players and great teachers over many decades.
Click Here to see his articles!
Click Here to contact Scott!