What Are Customized Racket Frames?
A.J. Chabria
---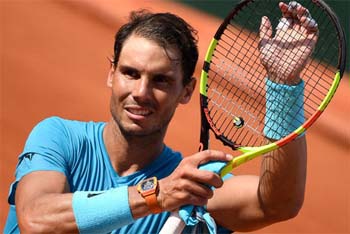 What's a customized racket frame? There are actually four answers.
First, all the manufacturers make custom frames for their tour players. These are frames made by the factory to a player's specs which can include including changing the stiffness.
You can be certain that these frames are different--often far different--than the frames they want to sell you, but the specific changes are usually kept secret. (For the inside story of what we were able to find out about Rafa Nadal's actual rackets, Click Here.)
Second Variation
A big racket company isn't going to make you custom frames the way they do for tour players. But, the second option is for players to purchase frames made to their exact own specs from smaller specialty companies like Angell. (Click Here.)
Want to study the rest of this article?
Click Here
to Subscribe!